I have never met Andy Tauer . He seems like an elf , or a hobbit -a little magical sprite of a man who comes down out of the mountains with magic potions to annoint the lucky folk who wait for his blessing .
Un Rose Chypree
was a revelation , vintage Habanita for the modern romantic come to life in a rose garden , served with vanilla cream and kisses . I won a bottle - and shared it with many others and now it is gone , but that little treasure gave pleasure to many !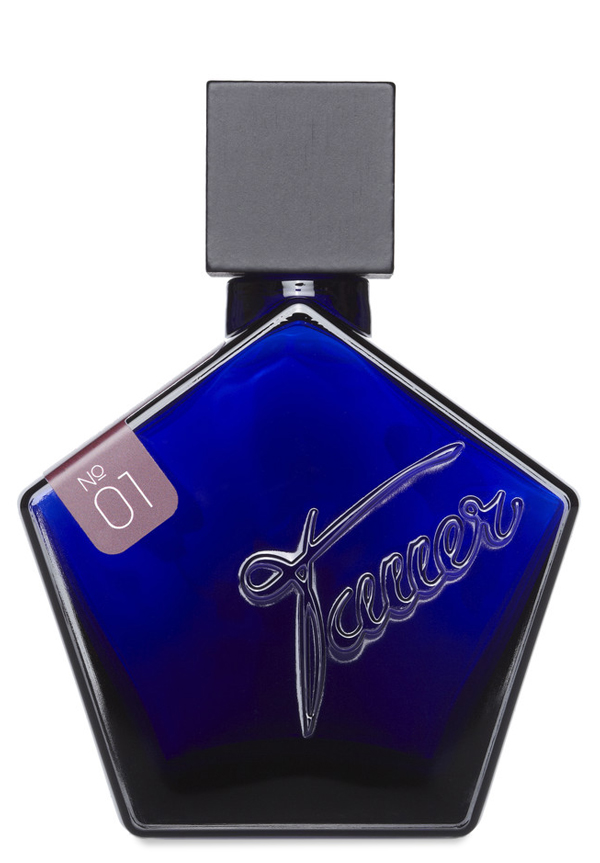 image of new bottle from Luckyscent
A long time ago , his creation
Le M
aroc Pour Elle
came in a square bottle like mine shown below , at left . This is jasmine and incense and spice , dark and mysterious and full of longing .
Times change , Andy is recieving the accolades he deserves and he has put much thought into his evolving image !

And now I have a sample set of his fragrances , the ones that got away , that I never managed to sniff before :
Yes Andy ( can I call you Andy , Mr. Tauer ? ) has a style all his own . Opulent , anachronistic , quality naturals expertly blended with man-made accords , a dash of overdose here and there...I have not loved them all . Orange Star was a miss , much as I wanted to love it . After all I live in Florida , the land of oranges and the Sunshine State . What a great signature scent it would have been .
Anyway , today I am sniffing samples ...
Our air-conditioning broke down yesterday and it's 88 degrees in here . An auspicious day to try Incense Extreme don't you think ?
Blast of bitter orange leaves and silvery frankincense , which I love but The Captain has serious allergic reactions to ( luckily he is not at home ! ) . Soon the famous Orris whispers from behind the incense and oh wow , I may get over the fact I never got my hands on a bottle of Orris . Almost .
I was so hot I took a shower and the incense and orris are still there on my arm...
coriander , orange leaves , orris , frankincense , ambergris , cedar
Lucky for me , the cedar plays a background note , grounding the frankincense back to earth .
Really lovely , leaning toward masculine
.
Reverie au Jardin

- lavender , fir balm , galbanum , bergamot , rose , ambrette , frankincense , vetiver , orris , tonka , oakmoss , ambergris , cedar , sandalwood , vanilla
Sounds like vintage chypre territory doesn't it ? With a cross-over into cool fougere-ness... Now that I sniffed this I remember I have smelled it before . I didn't understand the lavender then .
But in the heat , this just sings , ringing and echoing like a bell in the Himalayas...not too green , nor too sweet . so perfectly balanced . Yet over time , the orris peeks out, then a touch of rose , bobbing their heads as if blown by a secret breeze . Beautiful !
Lonestar Memories
- Geraniun , carrot seed , jasmine , birch tar , sage , cistus , cedar , myrrh , vetiver , tonka , sandalwood
I know intellectually there is alot of jasmine in this , but my nose refuses to go past the birch tar .
L'Air du Desert Marocain
- bitter orange , lemon , bergamot , coriander , geranium bourbon , cistus , cedar , vanille , vetiver , ambergris , patchouli
There is alot of patchouli in this and it is instant love ! The citrus and spice are ticklish , but there is no mistaking that resinous thrum of cistus and cedar underneath . there is pepper in here , there has to be , it is HOT ! Surprisingly , it is the patchouli that dominates for me and that is a very good thing indeed !
I have to get ahold of a sample of the new
Rose Vermeille
, and
Carrillon pour un Ange
. On
Andy's blog
the other day , he announced Rose Chypree and Carilion will be released soon in their new 30 ml , five sided bottles...how exciting !
Yes Andy 's got style and aren't we lucky to have this magician in our midst...