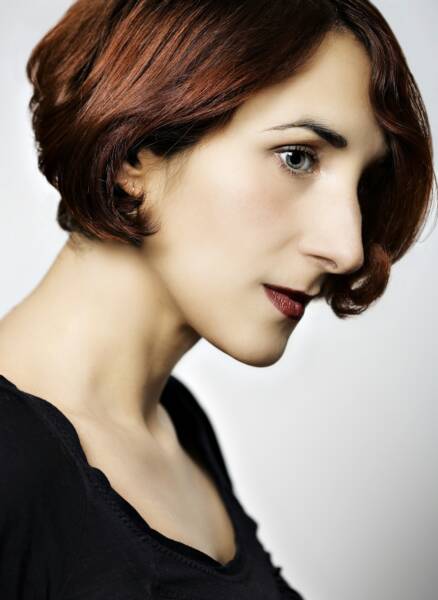 During Sniffa Spring Fling I had the great pleasure of meeting Mademoiselle di Orio and exploring her fragrances with her at Aedes de Venustas . My favourite of them all was the Carnation ( I think )...though I approached it with some trepidation until she convinced me it was not the spicy peppery flower we were exploring here , but as she rubbed her smooth cheek , the complexion...
Sensory overload by Sunday afternoon in the Village prevented me from really appreciating her heavy handed style . I have read detractors..
I flew home that Sunday evening , falling into my bed some 9 hours after applying Carnation . Oh my arm smelled so lovely...I searched and searched my memory and through process of elimination I'm pretty sure it was the Carnation I loved . Fall Ball is coming and this one is on my lemming list , at least another sniff...
Carnation includes notes of bergamot, wallflower, geranium, ylang ylang, violet, jasmine, sandalwood, musk, amber, styrax.
This Mona quote taken from Spring Fling issue of Sniffapalooza Magazine :
"I'm really happy to come to New York to the Sniffapalooza event and to have the marvelousl opportunity to share my passion with you...I'm enthusiastic and always curious, I like to travel, discovering new places, different foods, atypical smells, I explore them with my nose first. My world is "olfactory", all my senses are connected to my nose. I can find some inspiration just reading a book, contemplating a painting or listening some music,in a way I'm going to extract their "odorant soul"... Or simply walking in a park smelling the trees in blossom...And sometimes when there's no fragrances all around, so I smell in my "brain", playing with my odorant memories to find a pure emotion and to capture it in a bottle !!!.....
It seems for the moment that Lux and Nuit Noire would be the most popular fragrances, before Oiro and Carnation. So, I'm impatient to see what is going to happen with Amyitis !...Lux is sparkling, full of light and coolness, it gives some energy and happiness. People feels comfortable into this kind of perfume, it's reassuring and invigorating at the same time. Nuit Noire is mysterious, captivating... In the collective subconscious the oriental fragrances are often considered like "love potions" , giving the feeling to be more seductive and attractive...It's nearly unusual to meet at the same time so many fans of fragrances who are real connoisseurs. So, it will be a deep exultation to share my knowledges with Sniffapalooza members, face to face, to answer to their questions, to explain my experience and my philosophy... and to let them discover my new fragrance Amyitis too....It's such a great experience ! A privileged moment..."